From IUNVA PRO
On Valentine's Day, 14 Feb 2000, the DF suffered the highest number of fatalities in a single incident in Lebanon when four young peacekeepers from B Coy 86 Inf Bn, were killed when their vehicle skidded, hit an embankment and turned over twice on the main coastal road at Damour, about 12 Kms south of Beirut. They were due to finish their tour of duty in Apr.
They were Pte Declan Deere (21), from Ballyroe, Athy, Co Kildare, Pte Johnathan Murphy (21), from Pairc Bríd, Athy, Pte Matthew John Lawlor (23), from Walterstown, Nurney, Co Kildare; and Pte Brendan Fitzpatrick (20), from Clonkeen, Portlaoise, Co Laois. They had joined the Army together in Jun 1998, they were trained in the same Platoon and were assigned to 3 Inf Bn, Connolly Bks, Curragh.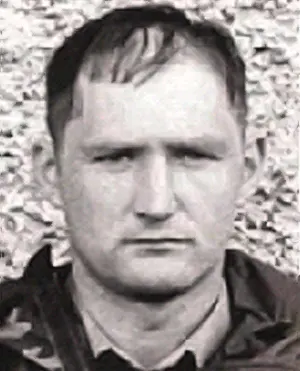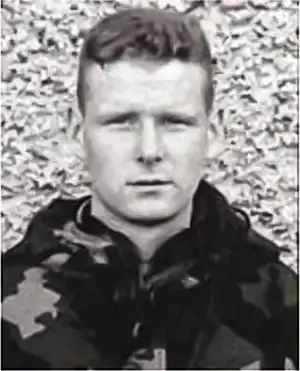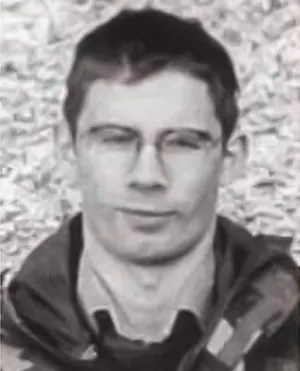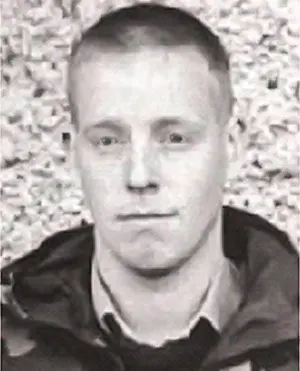 Three died at the scene and one died on the way to hospital. All four were single and they were travelling to Beirut Airport to fly to Larnaca for leave in Cyprus. Six other personnel in the convoy were injured, five were treated at Hamoud Hospital in Sidon, one was taken to the Sacre Coeur Hospital in Beirut for surgery for a head injury. They were travelling in a six-vehicle convoy when their vehicle skidded on an oil spillage from a tanker that had been travelling ahead of the convoy.
On 15 Feb, the remains were removed from Sidon to Naqoura. On 18 Feb they were flown by an Air Corps Casa to Casement Aerodrome, Baldonnel. At the service at Baldonnel, Monsignor John Crowley HCF said "The young men died on St Valentine's Day, a special day of being with those who are special to you. For all of you it will be remembered as a day of separation, of loss or heartbreak. Going to Lebanon is a central part of our lives as members of the Defence Forces. Serving in Lebanon is about service of one's country. It is about real active soldiering. It is about making an important contribution to peace in our troubled world. It is about standing with the vulnerable and weak of our world and acting as their voice, their protector. In our work for peace, we use our words as persuasion rather than weapons. We coax and cajole rather than intimidate or threaten. We use our Irish warmth, humour and goodwill to melt the coldness and bitterness of others. Indeed, blessed are the peacemakers."
Lieut Col Bernard Donagh, OC 86 Inf Bn, who accompanied the bodies home, said: "Their families can take solace from the fact that their sons died carrying out work that was relevant and made a difference to 50,000 people who live in the Irish Battalion area. They enjoyed the company of wonderful colleagues and friends, and it is not easy losing young soldiers. They were the best young soldiers that we had. We are so proud of them and to lose them in such tragic circumstances is almost worse than if we had lost them in combat."
On 19 Feb, the funerals of the four men were held, a joint funeral Mass for Jonathan Murphy and Declan Deere was held at St Michael's Church in Athy. John Lawlor was buried at Nurney, Co Kildare after Mass at the Sacred Heart Church and the funeral Mass for Brendan Fitzpatrick was held at St Fintan's Church in Raheen, Co Laois. Lieut Gen David Stapleton COS, President Mary McAleese and the Taoiseach, Bertie Ahern, attended the funerals.
Twenty two years on, we remember the anguish, the pain and suffering of the families of our four comrades, their loved ones and friends and their lost hopes and dreams.
Ar dheis Dé go raibh a n-anamacha uaisle. Tá sibh inár gcuid smaointe agus paidreacha.
All photos credit Mil Archives.