From PRO IUNVA
In the early hours of the morning of 18 Feb 1999, Pte Kevin Barrett (20), Wpns Pl, C Coy, 84 Inf Bn UNIFIL, died in his billet at position 6-42 Brashit from a single gunshot wound to the head, the round had been fired from his personal issue weapon, a Steyr AUG 5.56mm rifle. He was pronounced dead by the Bn Senior Medical Officer at 0140 hours.
A post mortem was conducted at the UNIFIL Hospital at Naqoura on 18 Sep and on 19 Sep, an autopsy was carried out at the Greenberg Institute in Tel Aviv, Israel by Professor Jehuda Hiss and Doctor Ornit Yanai.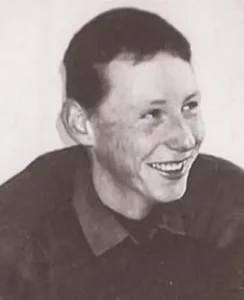 Pte Barrett was from Glentdaly, Rathmullen, Co Donegal and his body was repatriated on 23 Feb 1999.
Three investigations were carried out into the death of Kevin Barrett, a Military Police Investigation, an Irish Contingent Board of Enquiry and a UNIFIL HQ Board of Enquiry. All three investigations found that the death was accidental.
A Coroner's Inquest was held by Mr John Cannon, Coroner for North West Donegal and concluded on 8 Sep 2005. The inquest jury returned an open verdict
An independent review of the interaction between the Department of Defence / Defence Forces and the parents and family of the late Pte Kevin Barrett was carried out by Seán Hurley, the former Chief Executive of the Garda Complaints Board. Mr Hurley reported in Jan 2006 and he said that the investigation into Pte Barrett's death was "technically incomplete" and did "not constitute an effective investigation".
This was followed by an investigation conducted by a Det Ch Supt and a team of detectives from An Gárda Síochána in which more than fifty persons were interviewed. The investigation had been recommended by Mr Hurley and included tests on the billet in which the young soldier died and ballistic tests on Pte Barrett's weapon. DF and DOD files were provided to the Gárdaí. Investigators travelled to Lebanon and Israel and they conducted interviews there. All witnesses were re-interviewed. Professor Jehuda Hiss of the Greenberg Institute, Tel Aviv, and Doctor Marie Cassidy, the State Pathologist provided expert opinion. The most significant conclusion arrived at by the Gárdaí was that the original finding that there is no evidence to suggest any third party involvement was correct. On 13 and 14 Feb 2007, the Gárdaí briefed the family on the results of their investigation into Pte Barrett's tragic death.
On 31 Jun 2007, the Garda investigating team briefed senior military personnel on their investigating in McKee Bks Dublin.
Go dtuga Dia suaimhneas síoraí dá anam.