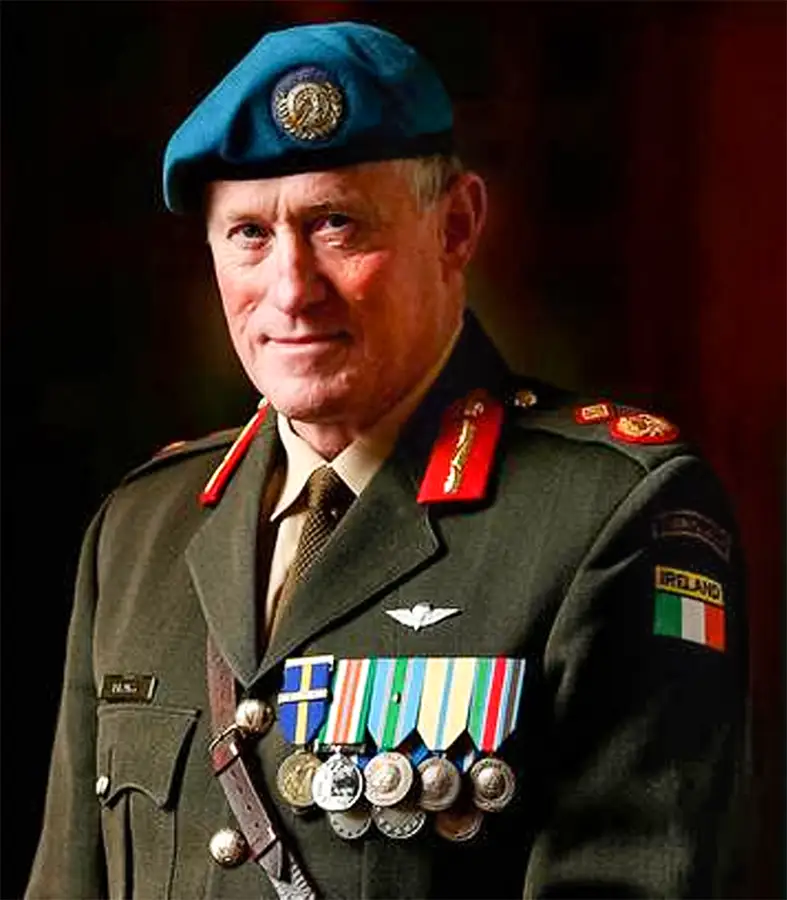 On 24 Dec, the UN Secretary General, António Guterres announced the appointment of Maj Gen Michael Beary DSM (Retd) as Head of the United Nations Mission to Support the Hudaydah Agreement (UNMHA) in Yemen and Chair of the Redeployment Coordination Committee.  Maj Gen Beary succeeds Lt Gen Abhijit Guha (Retd) of India.
Maj Gen Michael Beary DSM joined the Defence Forces as member of 50 Cadet Class in Nov 1973, he was commissioned in October 1976.  He served with UNIFIL as a Pl Comd in 1982, in 1989 and as Coy Comd, A Coy 76 Inf Bn. He also served in Kuwait and Baghdad as part of the UN Iraq-Kuwait Observation Mission (UNIKOM) and in Bosnia and Herzegovina with UN Protection Force (UNPROFOR). In 2003 he completed a tour of duty with the International Security Assistance Force (ISAF) in Afghanistan. In Sep 2004, he was seconded to the General Secretariat of the Council of the EU, where he served for three years with the EU Military Staff. As a Col, Maj Gen Beary commanded the EU's Common Security and Defence Policy mission to train the Somali Army in Uganda from Aug 2011 to Feb 2013.  He was promoted to the rank of Col in Mar 2009 and to Brig Gen as GOC 2 Bde in 2013 until he was appointed as Force Commander and Head of Mission of UNIFIL in South Lebanon in 2016 until his retirement in 2018.
He was awarded the DSM in Sep 2018 for outstanding qualities of leadership, diplomacy and devotion to duty during his appointment as Head of Mission and Force Commander UNIFIL and as Force Commander in the European Union Training Mission in Somalia.
He holds a Bachelor of Science degree, a Master of Business Studies and a Master of Science in national security strategy.  He is a graduate of the Command and Staff School, University College Galway, the Smurfit Business School University College Dublin and the American National War College at the National Defence University in Washington, DC.
On 16 Jan 2019, the UN Security Council unanimously adopted resolution 2452 (2019) authorising the establishment of a Special Political Mission, the United Nations Mission to support the Hudaydah Agreement (UNMHA).  The mission has civilian, military and police personnel, to support the Yemeni parties in delivering their obligations under the Stockholm Agreement, in particular, the redeployment of forces, strengthening a De-escalation and Ceasefire Monitoring Mechanism established to uphold the ceasefire and facilitating dialogue on the re-opening of humanitarian access routes. Its mandate includes overseeing the ceasefire, redeployment of forces, and mine action operations.