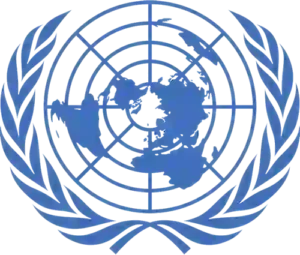 By PRO IUNVA
Four Irish citizens died during the month of January while serving with the United Nations, two were members of the DF and two were civilians.
We remember the killing of Seán Devereux (28) on 2 Jan 1993 while working for the United Nations International Children's Emergency Fund (UNICEF) in Somalia.  He was born to Irish parents in Camberley, Surrey and he grew up in Yateley, Hampshire.  He was working as a logistical officer in charge of UNICEF operations in Kismayo when he was shot in the back of the head by a lone gunman as he was walking home from the UNICEF compound.  He was buried on 8 Jan 1993 in the Salesian plot in Ship Lane Cemetery, Farnborough, Hampshire, UK.
We remember the death on 10 Jan 1987 of Cpl Dermot McLoughlin (33), C Coy, 60 Inf Bn UNIFIL who was killed when a UN position in Brashit village in Lebanon was hit by three rounds of tank fire fired by the Israeli Defence Forces (IDF) from Brashit compound . He lived with his family at Cairns Drive in Sligo and his home unit was 28 Inf Bn.  He was buried in buried in Sligo cemetery.
We recall the death of Andrew Grene who was killed the in Haitian capital of Port-au-Prince in an earthquake on 12 Jan 2010.  He was serving as the Special Assistant to the Special Representative with the United Nations Stabilization Mission in Haiti (MINUSTAH).  He had dual Irish and American citizenship and he was buried in Belturbet, Co Cavan on 31 Jan 2010.
We remember the death through natural causes in Cyprus of Capt Christopher McNamara, Transport Pl Comd with the 9 Inf Gp UNFICYP on 16 Jan 1968.  His home unit was 2 Grn S&T Coy.  He was a native of Crusheen, Co Clare and he lived with his family at Avenue, Dun Laoghaire, Co Dublin.  He was buried in UN Plot at Glasnevin Cemetery.
Ar dheis Dé go raibh a n-anamnacha dílis.