In this article we remember the killing of 28 year old Sean Devereaux on 2 Jan 1993 while working for the United Nations International Children's Emergency Fund (UNICEF) in Somalia.  It serves to remind us of the dangers faced by civilian UN personnel in conflict zones.
Sean Devereux was born on 25 Nov 1964 to Irish parents in Camberley, Surrey and he grew up in Yateley, Hampshire.  His farther, Dermot, who was a native of Enniscorthy, Co Wexford, was a cabin manager with British Airways and his mother, Maureen, was a nurse from Co Cork..  He was educated at Salesian College, Farnborough, and the University of Birmingham, where he graduated with an honours degree in Sports, Science, and Geography.  After he completed training as a teacher at the University of Exeter, he took a post as head of Physical Education at the Salesian College in Chertsey, Surrey.  After two years teaching, he went to Liberia as a lay missionary in Feb 1989.  With the escalating violence during the civil war, he joined the United Nations High Commissioner for Refugees.  In Sep 1992, he was ordered out of the country in September 1992 and he spent a short period in Sierra Leone.  He was working as a logistical officer in charge of UNICEF operations in Kismayo in Somalia for just four months when, on 2 Jan 1993, he was shot in the back of the head by a lone gunman as he was walking home from the UNICEF compound.  Kismayo is a seaport 250 Kilometres south of Mogadishu, the capital.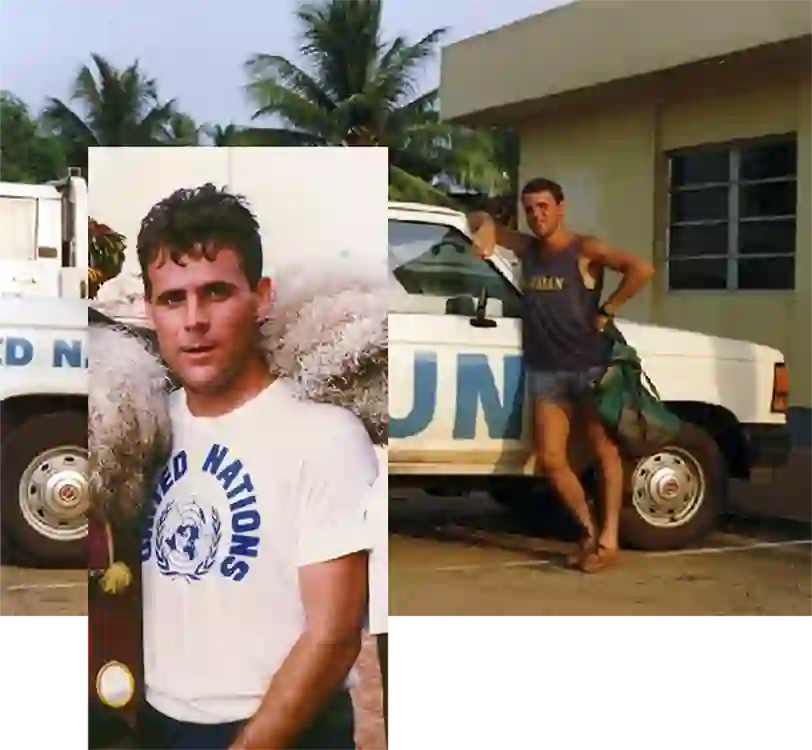 The UN Secretary General at the time, Boutrus-Boutrus Ghali, said: "In adverse and often dangerous circumstances, Sean showed complete dedication to his work. His colleagues admired his energy, his courage and his compassion. Sean was an exemplary staff member and gave his life serving others in the true spirit of the United Nations."


His memorial mass was held at St Swithun's Catholic Church in Yateley.


His name is inscribed on the IUNVA Memorial at Arbour Hill.