By Pro IUNVA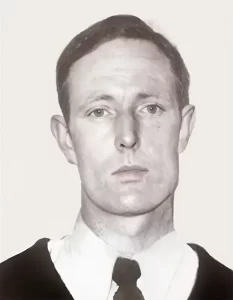 Cpl Thomas N Reynolds (35) was a member of the Tpt Pl, HQ Coy, 44 Inf Bn and was injured in road traffic accident on Saturday 23 Dec 1978 when the Land Rover he was travelling in went off the road near Tibnine while travelling to Haddatha.  He died from his injuries during the early hours of 24 Dec; he was the second member of the DF to lose his life while serving with UNIFIL. 
He worked in the motor trade before he joined the DF in 1974; his home unit was 2 Grn S&T Coy where he was a MT fitter.
He lived at Rathsallagh Ave, Shanganagh, Shankill, Co Dublin with his wife Sally and their nine children.
His body was repatriated and taken to the Garrison Church at McKee Bks.  On Friday 29 Dec he was taken to St Anne's Church, Shankhill.  Funeral Mass was celebrated on Saturday 30 Dec and he was buried at Dean's Grange Cemetery. 
The funeral attendance included Lt Gen Carl O'Sullivan, COS, Col Patrick Carroll, AG, Col James Beary, OC E Comd and Col Liam Prendergast D S & T Corps.  Cpl Reynold's comrades from McKee Bks provided the bearer party.
Go dtuga Dia suaimhneas sioraí dó.
Photo Credit: Military Archives.