By
PRO IUNVA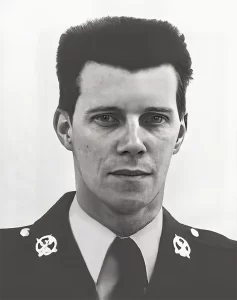 On 3 Oct 1993, Airman Stephen O'Connor(32), was on duty at Tibnine when he was killed as a result of an accidental weapon discharge from his Steyr AUG 5.56mm rifle.  He was on his second tour of duty with UNIFIL having served with 68 Inf Bn from Nov 1990 to Apr 1991. 
He had eleven years service in the Air Corps and his parent unit was Admin Wing where he was a driver.
He was from Tallaght in Dublin and he was survived by his wife, Laura, their daughter Michelle aged 4.
Solas na bhflaitheas air.
Photo Credit: Military Archives.