By Pro IUNVA
On Sunday 8 Jul 1979, a small number of personnel from 2 HQ Coy UNIFIL HQ were sunbathing on rocks near Tara Camp at Naqoura when Pte Philip Grogan (19) and Pte Thomas McKinley (19) were washed off the rocks by a large wave. Irish and French personnel entered the water to rescue them, Pte McKinley was rescued first. He was taken to NorMedCoy Fd Hosp and treated for his injuries. Pte Grogan was taken from the water and he was evacuated to Ram Bam Hospital in Haifa, Israel where he was put on life support. He passed away without regaining consciousness after 0300 hours on Tuesday 10 Jul, Fr Raymond Field CF gave him the last rites.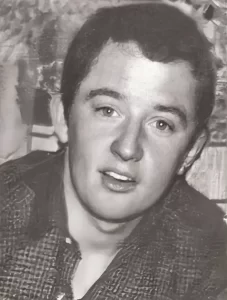 His remains were brought back to Dublin Airport on Friday 13 Jul and were taken to the Church of the Sacred Heart Arbour Hill. On Saturday the cortège travelled to St Patrick's Church Murlough, Co Donegal. Following Requiem Mass at 1000 hours on Monday 16 Jul, he was buried in the adjoining cemetery.
He was survived by his father, Philip, his sisters Mrs Evelyn Crossan and Margaret Grogan.
He was from Coneyburrow Rd, Lifford and his parent unit was 28 Inf Bn. He was ten weeks into the tour of duty when the accident occurred.
Suaimhneas sioraí dá anam

Photo credit: Military Archives