By PRO IUNVA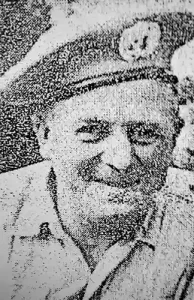 This article recalls the death Cpl Luke Malachy Kelly (39) in a road traffic accident near Leopoldville, capital of the Congo, on 30 Aug 1961 while he was serving at the headquarters of the United Nations Operation in the Congo (Opération des Nations Unies au Congo) [ONUC]. Cpl Kelly along with Pte John Thomas McInerney (33), Ballinacurra, Weston, Limerick and Cpl John Wilson (42), Married Quarters, Cathal Brugha Bks were driving near the airport when their vehicle left the road, fell into a drainage ditch and burst into flames. Pte McInerney and Cpl Wilson suffered non-life threatening injuries and they were evacuated to the UN Hospital in Leopoldville.
Cpl Kelly joined the Army in 1940 and he served at Dep MPC in the Curragh Camp. He was a native of Suntown, Dunleer, Co Louth and he lived at O'Higgins Rd in the Camp with his wife Aileen and their four children Patrick (19), Luke (13), Helen (11) and Bernadette (eighteen months).
His body arrived at Dublin Airport via Shannon on Friday 8 Sep and was taken to the Church of the Sacred Heart Arbour Hill, Dublin. Requiem Mass was con-celebrated by Fr Cyril Crean HCF, Fr Gregory Brophy CF, Fr Colm Matthews CF and Fr Ronald Neville CF at 1000 hours on 9 Sep and he was buried in the Congo Plot at Glasnevin Cemetery. The government was represented by the Minister for Foreign Affairs, Frank Aiken and the Minister for Defence, Kevin Boland, the President was represented by his ADC Comdt B Houlihan, An Taoiseach was represented by his ADC Capt Jack O'Brien. Col PJ Hally AG, Col James McPeake QMG, Col R Callanan OC E Comd and Col W Donagh OC CTC led the military mourners. Pall bearers were from his parent unit, Dep MPC; troops from CTD (E) lined the route.
Cpl Kelly was a keen footballer in his youth and he was heavily involved with Suncroft GAA in training boys' teams, representatives of the club, Kildare Co Board and the Leinster Council attended the funeral.
He was survived by wife and children, his brothers Michael, Patrick and Sean his sisters Mrs Sheridan, Mrs J Duffy and Ms E Kelly.
Ar dheis lámh Dé go raibh a anam dhílis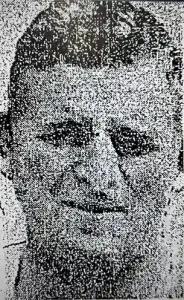 The image is from an Irish Press report. It would be greatly appreciated if a reader could provide a good quality photograph of Cpl Luke Kelly.